Dr. Kaffy – Nigerian Dancer Kaffy Bags Honorary Doctorate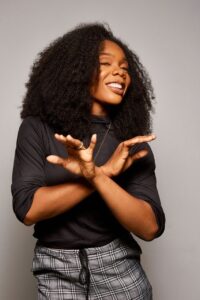 Nigerian dancer and instructor, Kafayat Shafau-Ameh popularly known as Kaffy have received an honorary doctorate.
The eccentric dancer was honored by Escae University, Benin in recognition as a 'pioneer in the business of dance in Africa.'
She shared the news on her Instagram page, dedicating it to anyone who could dare to dream.
In her post, she wrote;
"This moment right here brought tears to my eyes as I reflected and had my life do a major replay of all the struggles, pain.
"And negative perceptions I have had to overcome to see this day.
"As a child, I looked through the Guinness book of world records and 18 years later I broke a Guinness world record.
"As a teenager, I pictured my face on billboards and on tv and I saw it happen, I lived it.
"I've watch movies and motivational speeches done in the honorary gown of a doctorate honor and here I am honored with the least likely career choice.
"I have heard so many doubts that through dance I can amount to nothing.
"Not to talk of being celebrated or honored on this level in fact on many levels.
"I am here surrounded by Academics honoring me not for a certificate. But for the application of every ounce of knowledge I have acquired in life both in school and on the street."
DREAM BELIEVE DARE DO
– DR KAFFY (ALAJOOTA)
See Also: Davido Features Lil Baby On 'So Crazy' Video
Thanks for reading.
Leave a comment in the sections below.