Khloe Kardashian And Tristan Thompson Back Together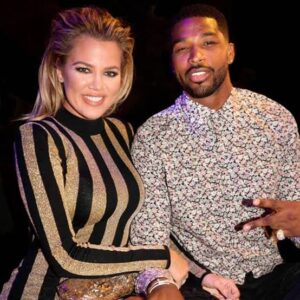 Khloe Kardashian and former boyfriend Tristan Thompson have reportedly had their reconciliation.
The two split a year and a half ago due to infidelity claims.
But as it looks right now it seems the two have decided to work things out.
According to a source, Khloe and Tristan decided to patch things up during her birthday in June 2020.
The source stated this saying:
"Tristan is working hard to prove himself and has been a great dad to True [their two year old daughter]."
Tristan himself sent a birthday message to the mother of his daughter on Instagram saying:
"I'm wise enough now to know, you came into my life to show me just what it means to be an incredible person.
"I appreciate how I am able to learn from and grow because of you.I thank God for the beautiful and loving woman you are to everyone especially our daughter, True.
"You deserve the world Koko! True and I love you Mama. Happy birthday."
Leave a comment.
See Also: Khafi Kareem Appeals For Clues To Finding Her Brother's Killer