YBN Almighty Jay – Why YBN Broke Up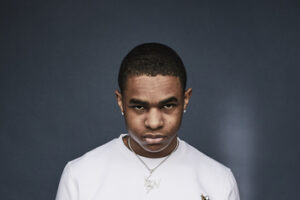 American rapper, YBN Almighty Jay has told his side of the story on why rap group YBN broke up.
The 21-year-old on Wednesday 3 February posted on Instagram where he accused manager James McMillan of shady deals.
Other members, Cordae and YBN Nahmir seemed to have agreed with Jay's points as they liked the post made by their partner.
He then went on to blame the manager for the team's disbandment.
"This nigga James McMillan is a fraud. He signs niggas to janky deals and fuck 'em over. 
"Nobody know nothing about the shit we go through on a daily basis being signed to this nigga 'cause we cover for this nigga's ass.
"I'm done with this shit. Trademarking the name behind niggas backs. Assigned me a lawyer he used to be engaged to without telling me.
"SMH. Took advantage of some kids bro. If y'all really wanna know why YBN broke up."
See Also: Kim Kardashian Files For Divorce From Kanye West
Thanks for reading.