90210 Cast – Where Are They Now?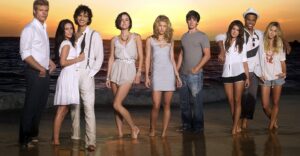 Probably one of the best teen drama in the history on Teen dramas, the 90210 cast contains some of the best people to graze the show's remake.
The show ran September 2008 to May 2013, 5 years of love, romance, fighting, produced by CBS Television Studios.
Just like its first installment 'Beverly Hills 90210', the story follows rich kids and their life while they attend Beverly Hills High School in Carlifornia.
As the show goes on, telling their story after they graduated and now have to face life after High School, some face career, others face furthering their education.
For those who haven't seen the show, the original story was about the Wilson family as they move from Kansas to Beverly Hills.
But as the show goes on, the stories of other characters started to creep in with the addition of Erin Silver, Navid Shirazi's father's business and more.
If you don't know who Erin Silver is, she is the half-sister to Kelly Taylor and David Silver from the original series.
Some characters from the start of the show didn't continue after season two e.g Rob Estes, Dustin Milligan, Jessica Walter.
The show then introduced Matt Lanter, Trevor Donovan and Gillian Zinser.
See Also: The Best Couples On CBS's 90210
The 90210 Cast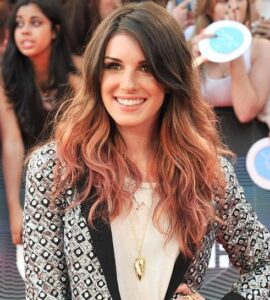 Shenae Grimes played Annie Wilson, a main character in the spin-off of the 1990's show.
Since playing the end of the show, Shenae has featured in a couple of movies and TV shows like iZombie and The Detail.
She has also featured in numerous fashion magazines like Nylon, Verve girl and she also modeled for companies including Teen Vogue.
Shenae also successfully getting roles as herself in TV shows. For those who may have caught feelings, keep it to yourself because she is married to English Model, Josh Beech.
AnnaLynne McCord played the role of the rich, bratty, selfish and beautiful Naomi Clarke who only sees herself in every situation.
She was definitely one of the shows leading ladies who would never want to lose whether right or wrong.
After the Beverly Hills show, AnnaLynne has received a couple of accolades and nominations, including the Teen Choice Award.
She has also featured in prominent roles for a lot of TV shows like Beauty and the Beast, Lucifer, Secrets and Lies, Watch Your Back, Let's Get Physical, and so on.
AnnaLynne has also volunteered for Artists of Peace and Justice, Alzheimer's Association, Stand up to Cancer, National Domestic Violence Hotline and a few other associations.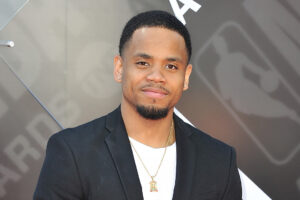 Tristan Wilds plays Dixon Wilson on the show, a young talented up and coming musician.
He is the adopted son of the Wilson's and always had his own issue since moving to Beverly Hills but quickly settled in.
Just like the show, Tristan loves music and signed for an independent record label while he was still filming the show.
One of his songs is featured on the show, and now he is signed to Roc Nation which is under Jay Z.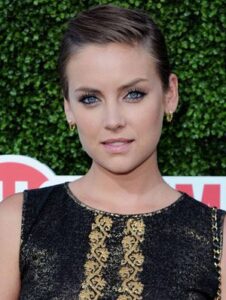 Jessica plays Erin Silver who is not really a brat but can really mess you up with her blog 'The Vicious Circle.'
She had her own problems with bipolar disorder, cancer and the impossibility to bare children of her own.
Jessica Stroup has since then been featured in a couple of films including horror movies.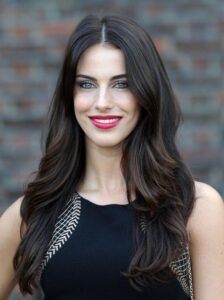 She plays the role of Adriana Tate-Duncan a troubled teen who later became a series regular as everyone expected.
Jessica is a musician just as Adriana was and she started playing the piano, learning from her mother.
Lowndes is now focusing on her music as that has been her most productive in the entertainment world.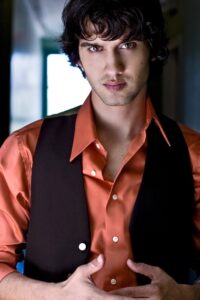 Michael Steger portrays Navid Shirazi, the son of the biggest pornography producer in the world who owns Shirazi Studios.
He received praises for the portrayal of the role, playing a teenager in his late twenties.
Navid Shirazi was a character that Michael was pleased to play in but for a main character he doesn't secure much anymore.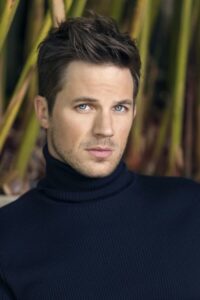 Matt Lanter's role as Liam Court was a young dude who could get any girl he wanted by doing basically nothing.
His character grew to a more handsome and rebellious individual and also grew an acting career.
Matt had gotten small time roles before the show and later gained notoriety and everyone wanted him more.
He has since been in movies like Star Wars: The Force Awakens and also TV shows like Timeless.
Matt is married with a child and he tied the knot after the show.
These are some of the leading characters of the show and what they do currently.
Is there anyone that should have made the list?
Tell us in the comment sections below.