ASAP Nast Says ASAP Ferg Is Still Part Of ASAP Mob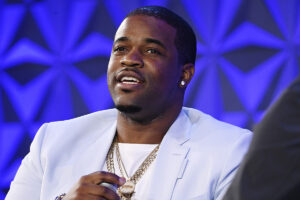 There have been a series of misunderstandings in the ASAP family and now involves one of their best (in my opinion) ASAP Ferg.
The members have been at loggerheads since founding member ASAP Illz declared the eviction of Ferg from the staple.
Illz had gone on social media to and accused the "Plain Jane" rapper of stealing his ideas and also disloyalty.
This led to Nast saying Ferg was no longer a member of the staple. On his Instagram story, he said;
"Ferg ain't ASAP NO MORE sorry guys. That nigga burnt out, songs dumb trash Mr anthem can't be right."
Illz then later posted saying;
"Niggas be your mans to try to pick your brain & steal not to be loyal and real."
Speaking on ASAP Illz's claim about the eviction of Ferg from the ASAP mob, another ASAP member, ASAP Bari chipped in saying;
"He said what he said. @asvpillz started ASAP if it wasn't him it wouldn't have been no ASAP mob s0 ** ASAP Illz."
But in the early mornings of September 2, 2020, Nast put out tweets stating that Ferg was still part of the group.
"THE TRAP LORD WAS NOT AND WILL NOT BE KICKED OUT OF ASAP FALSE NEWS EVERYBODY GO HOME NOW #ASAPFOREVER."
"DISPUTES HAPPEN IN FAMILYS ALL OVER THE WORLD EVERYDAY B."
See Also: Josh Gad Shares Final Texts From Chadwick Boseman
Thanks for reading.
Leave a comment in the sections below.