Batman Filming Halted – Robert Pattinson Has Covid-19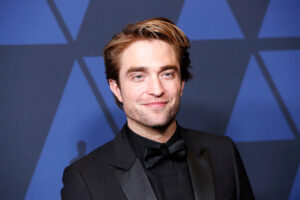 The Batman filming has been halted according to reports as actor Robert Pattinson confirms testing positive to COVID-19.
Before this though, Warner Bros. had confirmed that one of the crew members had tested positive to the virus.
In their statement, they said;
"A member of The Batman production has tested positive for COVID-19 and is isolating in accordance with established protocol.
"Filming is temporarily paused."
The entertainment company had refused to give the identity of the crew member for privacy reasons.
This will make it the second break they have had since March after the initial pause due to the pandemic outbreak.
Robert Pattinson later spoke saying that he had been social distancing in his rented London apartment with his girlfriend Suki Waterhouse.
Still speaking with GQ, the actor said he wasn't really doing anything and also ignored his personal trainer.
"Literally, I'm just barely doing anything," he told the outlet.
See also: Akon To Build $6 Billion Wakanda Inspired City In Senegal
Thanks for reading.
Leave a comment in the sections below.