Megan Thee Stallion Speaks Out After Getting Shot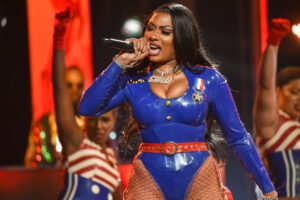 2020 BET Awards winner Megan Thee Stallion speaks out about getting shot after the arrest of Tory Lanez.
The rapper had earlier come out saying she was shot following an argument seeing her hospitalized.
She has now come out to speak the lack of safety and the protection of black women, which she shared on her Twitter page.
"Black women are so unprotected and we hold so many things in to protect the feelings of others w/o considering our own.
"It might be funny to y'all on the internet and just another messy topic for you to talk about but this is my real life and I'm real life hurt and traumatized."
Her message followed after news stating Tory Lanez had shot her in the foot following an argument in their car.
Although there is an unidentified third person, Megan's friend Kelsey Nicole said she was with them but didn't handle the gun.
Tell us what you think.
Leave a comment in the sections below.