Logic Hints On A Possible Return From Retirement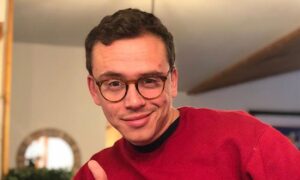 American rapper, Robert Bryson Hall II, also known as Logic has teased a possible return from retirement.
The rapper/singer had announced that he was leaving the rap scene to focus on being a father and a family man.
He made the announcement as he introduced his sixth album 'No Pressure.'
"Officially announcing my retirement with the release of 'No Pressure' executive produced by No I.D. July 24th…"
During his interview with Hard Knock TV, it was known that the rapper had some unreleased tracks before talking about leaving.
The rapper was then asked if he'd release the tracks, he said he could if fans would actually sign a petition for it.
"If you get a million people to start the petition, I'll drop a free mixtape."
Logic then talked about releasing mixtapes, including his rendition of Polo G's "Go Stupid."
"Yeah, I was gonna do this mixtape where I just rap on everybody's beats.
"I don't know, I don't think anybody really wants a free mixtape with me, I don't know," he explained why he was reluctant.
"I like the idea of rapping on other people's beats because it was fun, brought a hunger in me.
"Because you have to rap as good if not better than the original person.
"That's why my mixtapes were the way they were."
According to XXL Magazine, the Change.org petition has gotten more than 15,000 signatures as it stands.
Thanks for reading.
Leave a message in the sections below.