First Mortal Kombat Trailer For Upcoming Movie Released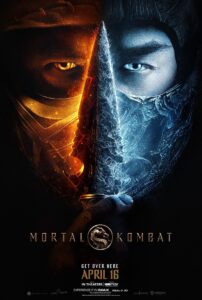 The world of mystery and bloodbath is brought to us as Warner Bros release its first Mortal Kombat trailer for the upcoming movie.
Mortal Kombat will hit theatres and HBO Max on April 16, 2021.
Before the movie hits the big screen, fans are given an in-depth of what to expect as the video game comes to life.
The trailer introduces some of our favorite characters including Jax Briggs, Liu Kang, Kung Lao, and Sonya Blade.
It shows some of the gory nature of combat experienced in the Mortal Kombat franchise.
The trailer gives a quick peek of the action that awaits fans – lots and lots of bloody action.
According to the director Simon McQuoid, "Blood represents family" he said.
"Blood represents a connection. Blood represents who we are. Without getting too over-complicated, what we did is use blood executionally."
Gaming fans will be pleased to see some specific traits in the movie including the kunai blade used by Hanzo Hasashi/Scorpion.
See the trailer here;
See Also: Omo Ghetto Becomes Highest Grossing Nollywood Movie
Thanks for reading.