Russia Gunning To Host The Euros In 2028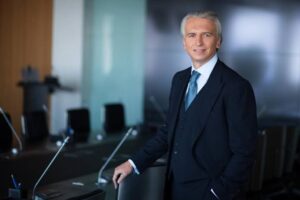 Despite being in the middle of an impeding war after its attack on Ukraine, Russia still hopes on hosting the Euros in '28 or '32.
The Russian Football Union showed its intent after the federation's president Alexander Dyukov spoke with the press.
He said; "We must take the opportunity to host the Euro. It will be at the world cup stadiums, and we have developed infrastructures."
Having in mind that Russia hosted the World Cup in 2018.
Then, many fans weren't pleased with them hosting the most prestigious tournament in the world and right now they are been shunned by FIFA and UEFA.
Both associations had decided to ban the nation from participating in international competitions after its invasion of Ukraine.
In their statement they said; "Football is fully united here and in full solidarity with all the people affected in Ukraine."
UEFA has relocated its Champions League finals originally slated to hold in Russia to Paris.
Final decisions will not be made until 2023 but it is unlikely that they'd be given the go ahead.