BBN's Khafi Appeals For The Identity Of Brother's Killer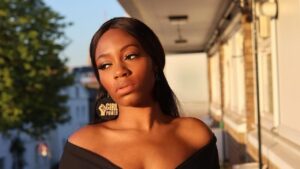 Former Big Brother Naija housemate, Khafi Kareem has appealed for clues to the identity of her brother's killer.
Her brother Alexander Kareem was shot dead by an unidentified person in June.
The star took to Instagram to make her appeal towards finding whoever committed the crime.
The post read:
"On the first of January 2020 I had no idea I would be going into the first day of the second half of the year without my little brother.
"Almost a month on and the person who has broken my family still has not been found. The hardest thing was not being there for my brother when he cried out for help.
"I'm praying we can help him now. If you know who did this please come forward. I beg you. #HelpAlex.
The London Police is already in the process of finding the killer.
https://www.instagram.com/p/CCGznmKJxNX/
See Also: Wizkid Set To Drop His New Album 'Made In Lagos'