Cardi B Refutes Rumor On Eminem Refusing A Feature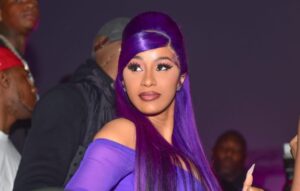 American rapper, Cardi B has disproved the rumor on Eminem refusing a feature from the Bronx rapper.
There has been a post on Twitter by 'inside report' which stated that Slim Shady didn't want a feature with Cardi.
According to the post, it stated that that the Bronx rapper didn't respect the craft.
"Insiders Report: that Eminem has now declined a ft request for Cardi B's upcoming project: says "she doesn't care about the culture or her craft."
But the New York rapper has come up to disprove of this claim;
"BIG LIES… I get off the internet and ya makin shit up I haven't sent no songs to no artists yet. Love his work and much respect. This don't even make sense."
 "Since they like to make up LIES about me cause their so obsessed just know this.. y'all laughing about his fake rumor but wait until y'all see these next collabs."
See Also: Burna Boy Replies Critics Hoping He Lost At The Grammys
Thanks for reading.