J Cole Can Make NBA Team – Basketball Legend Says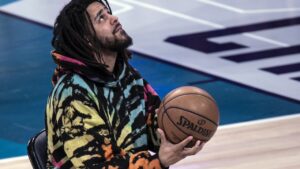 Ex-Basketball player, Larry Sanders has said that rapper, J Cole can make NBA team because he has what it takes.
There have been rumors of the hip-hop/basketball transfer since Cole tried out for the Detroit Pistons after receiving their invitation via Twitter.
"@JColeNC we see you out here. You said they only got 12 slots on the Pistons. Hit us up for that tryout. This is for all the dreamers @bleacherreport #Dreamville"
Fans had their hopes high on him having an NBA career after he released a commercial for a new Puma shoe called "The Dreamer."
During an interview with TMZ, when asked about the rapper's chances, Larry Sanders said;
"I do, I've seen him hoop in some games.
"I know he took the game seriously when he was younger and he always rapped about it. So, that's dope. I'm excited to see that.
"You always see guys crossover from NBA to music, but you don't see guys crossover from music to NBA.
"So, this will be dope if he accomplishes this."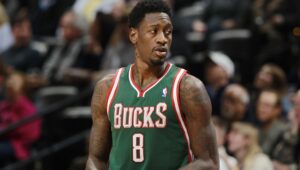 The six-year basketball center/power forward went on to advise the Middle Child crooner;
"It's gon' be just like the music game. Me doing music, everybody kinda laugh at me. Everybody kinda went at my head and challenged me.
"I had to prove myself.
"He gonna have to put himself out there and accept the challenge of everybody that's a professional coming at his head."
It is just a matter of time before we will find out if it's true or if it will become a reality.
See Also: Kanye West May Face Election Fraud Investigation
What do you think about a possible switch?
Leave a comment in the sections below.