Confirmed – Sylvester Stallone Joins The Suicide Squad 2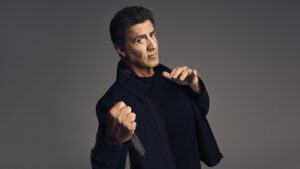 Director, James Gunn has confirmed that actor Sylvester Stallone has joined the cast of The Suicide Squad 2.
Gunn made this confirmation over an Instagram post where he said;
"Always love working with my friend #officialslystallone and our work today on #TheSuicideSquad was no exception.
"Despite Sly being an Iconic movie star, most people still don't have any idea what an amazing actor this guy is."
This will be the second after its 2016 film which was directed by David Ayer and starred the likes of Margot Robbie, Will Smith, and Jared Leto.
The screenplay is based on the comic book by John Ostrander and is set for release on August 6, 2021.
See Also: First Nigerian Animated Feature Film Debuts December 11
Thanks for reading.
Leave a comment in the sections below.