The Best Couples On CBS's 90210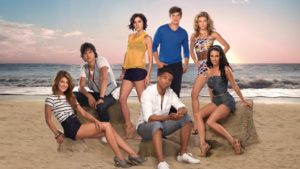 CBS Studios gave us 5 years of entertaining and interesting teen drama 90210 which has to be one of the best ever made.
The show to the fans looked like it was going to be a spin-off of its predecessor Beverly Hills 90210 which ended in 2000.
But as it went on, it showed it was a different story on its own although it had a few characters from the previous show.
The story of teenagers managing their personal life, their education, career choice and relationships were seen.
From the start of season one till season five (the final season of the show) there was a lot of love, make ups, break ups etc. which makes you wonder if there was ever something called a perfect relationship.
Therefore, according to the96illusion, these are the best couples from the show:
Navid Shirazi and Adriana Tate-Duncan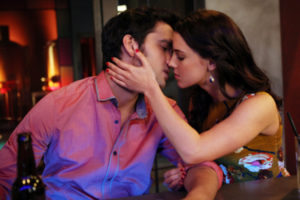 Navid Shirazi (Michael Steger) and Adriana Tate-Duncan (Jessica Lowndes) tops our list because of the chemistry shared by this two.
Nobody understand these two like they understand themselves.
The two started their relationship in season one when Adriana had a drug addiction and got pregnant for Ty and Navid took care of everything with ease.
Fans were heartbroken in season 2 with the appearance of Teddy Montgomery Adriana's ex-boyfriend from camp which saw her break-up with Navid.
But towards the end of season 2, we see the two lovebirds comeback in what appears to be one of the best make-up scenes in the show.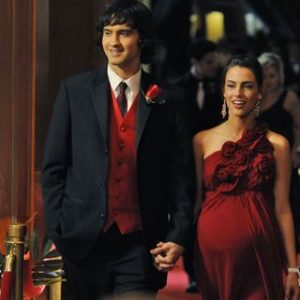 The two had their ups and downs with Ade's career and losing Navid to Silver (which led to bad things) but, they both found themselves together in season 5.
This two have always been inseparable and so they top our list.
Liam Court and Annie Wilson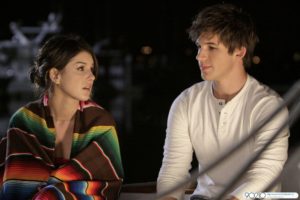 Liam Court (Matt Lanter) and Annie Wilson (Shenae Grimes) make number two on our list, and don't act surprised.
It wasn't surprising to see these two together because they really got along as soon as they found each other.
Technically, you can say that Naomi Clarke pursued Liam into Annie's arms when she didn't have time for her ravishing bad boy.
Liam and Annie may not have been pictured from the beginning but the two kicked things off from season three in full.
One thing that puts them on the list is the fact that they have time for each other no matter the odds.
In season five, we see Liam chasing Annie's plane heading for Washington DC on the runway on a motorcycle, only crazy love can cause that.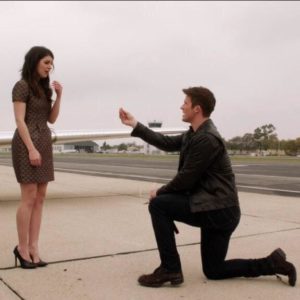 Max Miller and Naomi Clark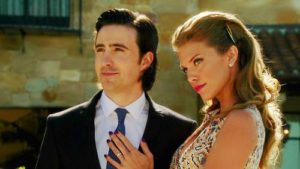 Who would have thought Naomi Clark (Annalynne McCord) would ever find a man to settle with? Clearly no one.
Not until Max Miller (Josh Zuckerman) a nerd who's her math tutor caught the eye of Naomi in season 3.
Now the two may not have ended the show together, but there was spark while these two were together.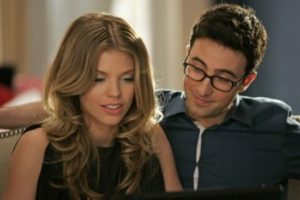 From running off with Max on his wedding day till helping him with his gaming business.
These two would have been perfect for each other although as humans, they had to leave each other on a happy note without tears.
These two definitely make our list.
Raj Kher and Ivy Sullivan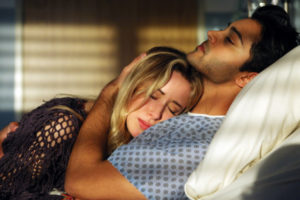 Raj Kher (Manish Dayal) and Ivy Sullivan (Gillian Zinser) may not have a relationship as long as Navid And Adriana but their short time told us a lot.
Ivy had broken up with Dixon and gone into smoking pot before meeting Raj who is having the time of his life.
Now, Raj has Leukemia and a limited time to leave but even in that, Ivy fell in love with him.
If you recall, Ivy has everything with her mom been a music agent so she got nothing to lose but she insists on getting married.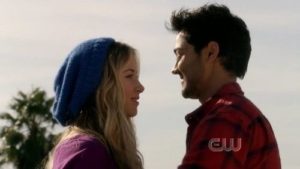 In season 4, Raj gets a news stating his cancer had gone but later found out that nah it hasn't gone anywhere at all.
Raj feels Ivy doesn't need to deal with his condition but Ivy would rather be with him till he dies which lead to her emotional outburst on Raj's dead bed.
But why do they make our list? Simple Raj had a limited time to leave but Ivy wants to be with him through out the time.
These are our best 90210 couples.
Tell us your favorite in the comments section.
Thanks for reading.