Jay Z Is Introducing His Own Cannabis Line – Monogram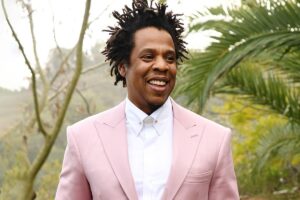 Billionaire rapper, Jay Z is releasing his own cannabis line, Monogram, as his marijuana industry seems to be growing.
On Friday the 23rd of October 2020, HOV announced his weed brand, which will be in partnership with Caliva.
Caliva is a vertically integrated Cannabis company in California he joined last year as the chief brand strategist.
Details on the strain to be offered and when the products will be available have not been revealed.
An official website and a Twitter page have been launched to keep interested folks up-to-date for further information.
In a statement regarding Monogram, Caliva as a company said;
"With its careful strain selection, meticulous cultivation practices, and uncompromising quality, Monogram seems to redefine what cannabis means to consumers today.
"In an effort to provide a more tailored customer experience, the brand will also launch through a best in class e-commerce platform dedicated exclusively to its singular product line."
On Monogram's official website, the homepage reads;
"Refining standard, redefining growth. Monogram marks a new chapter in cannabis defined by dignity, care, and consistency.
"It is a collective effort to bring you the best, and a humble pursuit to discover what the best truly means. Progress is endless."
See Also: Nollywood Sci-fi Movie 'Ratnik' To Premier In November
Thanks for reading.
Tell us what you think in the comments below.