The Croods 2 Tops Challenging Thanksgiving Box Office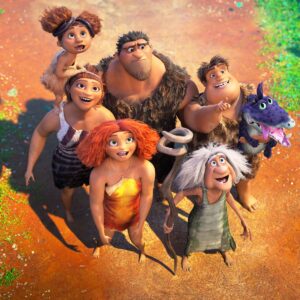 The Croods 2: A New Age has come up with its box office at $14.2 million in its 5-day holiday debut and $9.7 million over the weekend.
The film launched overseas in seven markets to $20.8 million with China been the highest at $19.2 million.
This is the lowest Thanksgiving chart-topper in decades but Universal and Dreamworks can still see the good side.
The Croods 2 is the first major film opening after Tenet and still managed to come up ahead making it the top debut since the pandemic.
It wasn't really expected for the animated film to actually do this well following the rising Covid-19 cases in the country.
But, never say never.
The animated film played in 2,211 theatres after hundreds of theatres closed due to the recent cases of Covid-19 cases.
Cinemas still open have had to deal with a fewer number in seating capacity.
In a statement, Universal's Distribution Chief, Jim Orr said;
"This shows that even with a difficult theatrical landscape, people want to come out and get together. The film is incredibly charming."
The movie still casts Nicholas Cage, Ryan Reynolds, Emma Stone, and some new faces including Peter Dinklage.
See Also: First Nigerian Animated Feature Film Debuts December 11
Thanks for reading.
Leave a comment in the sections below.