Davido Shares Experience With Racial Discrimination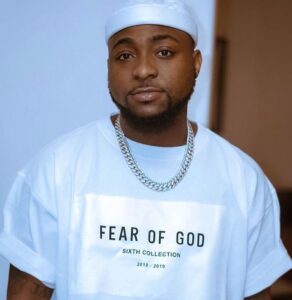 Nigerian singer, David Adedeji Adeleke, otherwise known as Davido shares his experience regarding racial abuse.
 It is annoying and likewise funny that in this day and age, the issue of racism is still a topic for discussion.
As it stands, both the rich and influential people around the world are not exempted from the dangers associated with the abuse.
In two of our previous posts, we talked about movie stereotypes and how war movies can affect reasoning regarding race.
Davido has now come out to speak on his own experience whilst going to school in the United States of America.
The award-winning singer was born in Atlanta, Georgia to his businessman father and his late university lecturer mother.
He got into college at the age of 15 and attended Oakwood University in Alabama and it wasn't such a smooth ride.
As you would know, the state of Alabama was a  predominantly white state. He also added that being a black student wasn't easy.
"It's crazy, because I'm from both America and Africa, so I know how both sides think, I went to school in Alabama.
"I went to college at 15, I was very young. And Alabama was a predominantly white state. So being an African kid in a university where it's 13% Black people, it's amazing.
"It's not easy. I had to learn a lot of the things when I was like "Yo why you look at me like that?" And not even just being black, being African.
"They used to ask me questions like, "Yo, how'd you get to America?" I'm like "What you mean?" "I came on a plane." 
"Oh, y'all got airports?" Now every American wants to go to Africa. Everybody wants to know where they are from.
"So it's good to see the transitions from not being appreciated, to being appreciated right now."
Davido still remains one of Africas leading artistes of the decade.