Guardiola Believes Liverpool Still Have a Title Chance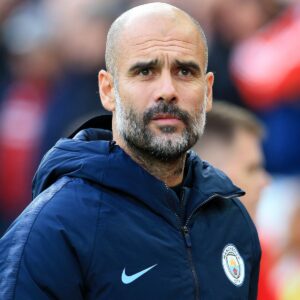 Manchester City had humbled the Merseyside team at Anfield but the City manager believes that Liverpool still have a title chance.
The blue side of Manchester had condemned the red side of Merseyside to a 4-1 victory getting them 10 points clear of The Reds.
Liverpool seems to have suffered a little bad luck as they were knocked out of the FA Cup by Manchester United.
But despite the bad luck The Red face Pep Guardiola still believe they have a fighting chance and can not be ruled out.
In his statement, Pep Guardiola said;
"Liverpool remains one of the best teams I have ever seen in my life. 
"They were able to make an incredible run of 68 or 69 games at home unbeaten, winning by a margin, winning in the last minute, and maybe winning two or three seasons with one defeat.
"So do you think it [going on a bad run] cannot happen to us? Of course, it can."
See Also: Steven Gerrard Slams Chelsea Over Frank Lampard Sack
Thanks for reading.