Nigerians React To The Dismissal Of Frank Lampard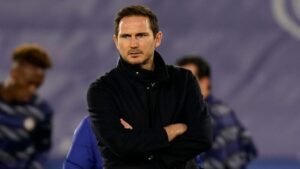 Chelsea fans in Nigerian have expressed their feelings towards the dismissal of Frank Lampard as The Blues manager.
The Englishman returned to the Blue side of London as a manager in 2019 which was pleasant to the fans.
But due to the poor performance of the team in the English Premier League, the Englishman was relieved of his duties.
Anyway, his dismissal didn't come as a surprise to many fans, as they believe that their loyalty to the club supersedes their loyalty to him.
Whereas, there are others who believe that the English man needed more time and the sack was uncalled for.
Here are some of the fan reactions;
See Also: FC Barcelona Hope To Fill No 9 Slot With Sergio Aguero
Thanks for reading.