Kanye West May Face Election Fraud Investigation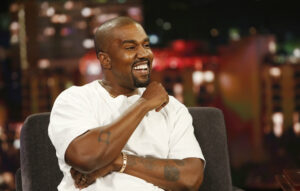 Rapper, Kanye West may be having political issues as he may be facing Election Fraud Investigation.
Ye's ballot had been declared ineligible due to faulty signatures in two states and this could cause some severe aftermath.
In the words of CNN political analyst, April Ryan;
"Two states declaring #KanyeWest ineligible to be on #POTUS ballot due to faulty signatures could open him up to an #ElectionFraud investigation.
"I would imagine other states where reported GOP operatives assisted him to get on the ballot will soon be reviewing. #Election2020."
Kanye seemed to have had a lot of issues since announcing his interest in the 2020 presidential election.
The rapper had faced a rumor that stated he was dropping out of the presidential race which wasn't totally true though.
Kanye had come in late as a challenger and he needed 132,781 signatures to appear on the ballot.
"Any candidate running for president for the first time goes through these hiccups."
Even now, his home state of Illinois have reportedly removed his name from the ballots due to invalid signatures.
The rapper had announced his running mate for the 2020 presidential race as Michelle Tidball.
There isn't much about her as she had closed down her personal website.
We only know that she graduated with her first degree in Psychology from the University of Wyoming.
Thanks for reading.
Leave a comment in the sections below.