Sess The Producer Shares His Conjugal Bliss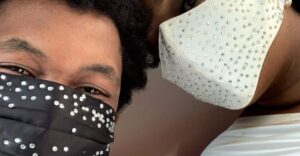 Salami Oluwasesan Abbas popularly known as Sess the producer has shared the photographs from his wedding to his wife Feyisara.
Their wedding happened in the weekend and he wasted no time sharing it on his Instagram.
He shared a post with the captions;
"My wife #EfoElemiMeje."
https://www.instagram.com/p/CCdoxL6l4DO/
"Pulling up to pick up the price"
https://www.instagram.com/p/CCecitMlNUu/
See Also: Do2dtun, Olamide and Pepenazi – Afrobeats To The World
Leave a comment in the sections below.