The United States Thinking Of Banning Tik Tok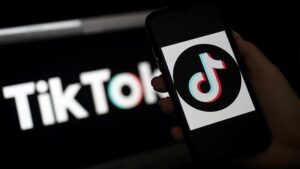 Social media users are not really going to be pleased on hearing that the United States are looking into banning Tik Tok.
And this doesn't just affect the social music app, it affects all Chinese social applications.
In accordance with reports, the Secretary of State Mike Pompeo said banning the app is considered due to National security and safety concerns.
During an interview, Mike Pompeo said;
"With respect to Chinese apps on people's cell phones, I can assure you the United States will get this one right too.
"I don't want to get out in front of the President, but it's something we're looking at."
The Secretary of State then went on to say that the people who want their "private information in the hands of the Chinese Communist Party" can download the app.
Other countries that have banned Tik Tok in their respective countries are;
India: India banned the Chinese app. due to the India-China skirmish and also banned 58 other applications.
The app was banned under concerns of National security, data security, privacy and public order etc.
Bangladesh
Malaysia
Pakistan: The Pakistani government considers it the greatest evil of modern times, ruining the youths and promoting unethical activities.
Although, in countries like Hong Kong, the Chinese app has decided to stop operations due to their National Security law.
See Also: Usain Bolt's New Baby Girl Olympia Lightning Bolt
Thanks for reading.
Leave a comment in the sections below.