Black Panther Stars Pay Respects To Chadwick Boseman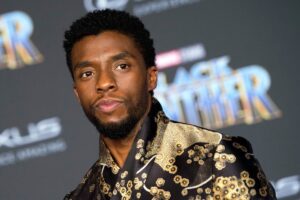 The world was shocked after hearing the passing of one of Hollywood's own, Chadwick Boseman.
The movie star died on the night of 28 August 2020 due to stage 4 Colon cancer which he had been fighting for four years.
His fight with cancer was since he was diagnosed with stage 3 colon cancer in 2016.
Boseman was just 43.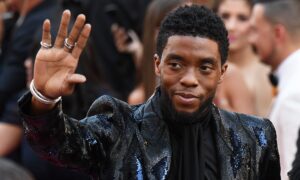 As expected, the stars of his superhero movie Black Panther have now come out to show their respects to the late actor.
"Our hearts are broken and our thoughts are with Chadwick Boseman's family. Your legacy will live on forever. Rest in peace."
"I don't have words, Rest in peace, bruh. Thank you for all you did while you were here. Thank you for being a friend. You are loved. You will be missed."
"It was meant to be for Chadwick and me to be connected, for us to be family. But what many don't know is our story began long before his historic turn as Black Panther.
"During the premiere party for Black Panther, Chadwick reminded me of something. He whispered that when I received my Honorary Degree from Howard University, his alma mater, he was the student assigned to escort me that day.
"And here we were, years later as friends and colleagues, enjoying the most glorious night ever!
"We'd spent weeks prepping, sitting next to each other every morning in makeup chairs, preparing for the day together as mother and son.
"I am honored that we enjoyed that full-circle experience. The young man's dedication was awe-inspiring, his smile contagious, his talent unreal.
"So I pay tribute to a beautiful spirit, a consummate artist, a soul brother…' thou aren't dead but flown afar…' All you possessed, Chadwick, you freely gave.
"Rest now, sweet prince. #Wakandaforever."
https://www.instagram.com/p/CEdWTTlDysD/
"Your light brightened our days, it will continue to brighten our hearts and minds. Let the heavens be blessed as you illuminate the sky.
"Sending my love and prayers to the family. May God continue to hold you in his everlasting embrace. RIP Chadwick."
Rest In Peace Chadwick Boseman your legacy lives on in our hearts.
See Also: See Stunning Photo Of Nikki Bella And Her Family
Thanks for reading.
Leave a comment in the sections below.