Brad Pitt Wants His Time With His Children Source Says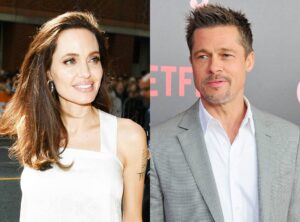 Actor, Brad Pitt has said he wants his time with his children amid ongoing custody battle with ex-wife Angelina Jolie.
Brangelina shook the Hollywood world when Jolie filed for divorce in 2016, but not many are still confused about the breaking point.
A hearing was set to take place on Monday 5th October to discuss Pitt's desire for equal custody of their kids.
As it stands, Brad is looking to the court to intervene in the current battle with his ex.
In November of 2018, the two had come to an arrangement but could not reach an accord on the private judge for their divorce case.
According to a source;
"Brad is asking for 50/50 custody to be put in place and stay in place. Angelina wants to be fair when it comes to custody.
"She is well structured with the children. Brad has high hopes they can try to make it work because of the importance of co-parenting."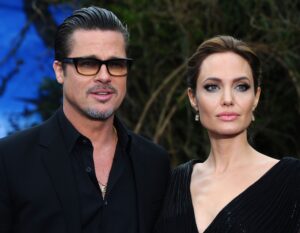 The source continues saying;
"Brad, for the most part, has been respectful of Angelina's parenting. While he doesn't agree with everything, he knows she loves the kids and wants the best for them.
"He also knows his love and presence are needed."
The source carried on by saying that Brad has done the best he can just to avoid a court case but now seems to be left with no other option.
"It's important to Brad that the kids don't worry about their parent's current situation and that they don't feel stuck in the middle anyway. 
"This is a challenge because of their age, but he's doing what he can."
"Brad has avoided this court scenario for years, and the last thing he would ever want is for this to have a negative outcome for everyone.
"This is about getting his time with the children."
The two tied the knot in 2014 before calling it splits in 2016 they have six children, three sons, and three daughters.
Thanks for reading.
Leave a comment in the sections below.