Quavo Has Urged Fans To Stop Drinking Hennessey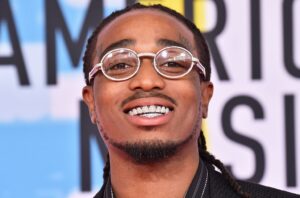 Rapper and Migos member, Quavo has told fans to stop drinking Hennessey, saying 'they don't f**k with us.'
The rapper had taken to Twitter to say that the brand does not believe or support the community he is from.
He then went on to say that he was now in support of MARTELL since they appreciate the community.
"My Folks Need To Stop Drinking Hennessey.
"They Don't Fuck With Us! No Mo Rapping about Henny. The Martell Wayu Is How I'm Coming and They Appreciate It Better.
"Martell Blue Swift."
https://twitter.com/QuavoStuntin/status/1304422413296447490
Apart from Quavo, other rappers had initially attacked the liquor brand.
Another liquor brand to have suffered almost the same fate was Cristal which was once the go-to alcohol for entertainers.
"It has come to my attention that the managing director of Cristal, Frederic Rouzaud, views the 'hip hop' culture as 'unwanted attention.'
"I view his comment as racist and will no longer support any of his products, through any of my various brands, including the 40/40 Club, nor in my personal life."
With this came the launch of the Ace of Spades champagne.
See Also: Keeping Up With The Kardashians To End In 2021
Thank you for reading.
Leave a comment in the sections below.