Eminem Deat Hoax – #RIPEminem Trends On Twitter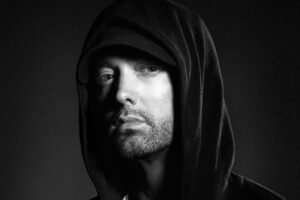 As always, 2020 has been bizarre but nothing compares to the trend that got Twitter talking about the Eminem Death Hoax.
At the noon of August 18, the hashtag took Twitter by storm, leaving people and social media in a state of shock.
Well, as you'd expect nothing at all happened to the Rap God, it was just stirred up by a mere tweet.
The tweet that caused the hoax was sent out by an account named Levicumsock, which read;
"I have killed Eminem."
https://twitter.com/kittyilluso/status/1295806584510124034
All over social media, there were a lot of reactions to the hashtag, see some of them here;
"Y'all gotta chill with the #ripeminem…a nigga heart dropped like a mf."
"I have killed Eminem's killer #ripeminem #ripkiller"
"#ripeminem….This is a hoax right"
"Why is #ripeminem trending he is alive stop doing this it's 2020 aka the worst year of all time"
"Please what' going on here.
"Almost had an attack seeing #ripeminem.
@slimshadysbitch what's happening with Eminem."
"me coming after the person who got #ripeminem to go trending"
https://twitter.com/thatkindofwhore/status/1295809825775980544
"Me after seeing why #ripeminem was trending after thinking he was dead"
"Me checking twitter to make sure Eminem is okay #ripeminem"
"#ripeminem.
"Me & my homies making sure Eminem is safe and sound"
"saw #ripeminem and damn near had a fucking emotional breakdown"
"#ripeminem
"Y'all need to chill"
"Stop playing with my emotions #ripeminem"
See Also: Lil Wayne Announces His Tha Carter VI Album
Thanks for reading.
Leave a comment in the sections below.