Eminem x Kid Cudi Adventures Of Moon Man & Slim Shady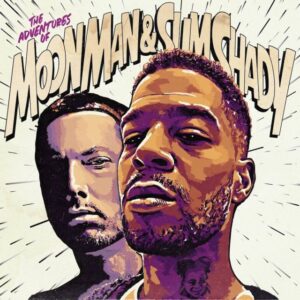 New song: Eminem x Kid Cudi in Adventures of moon man and slim shady.
Detroit rapper Eminem and Cleveland born Kid Cudi have come up with a new song they titled Adventures of moon man and Slim Shady.
Both rappers have come together to address the issues on right now including the coronavirus pandemic, George Floyds murder and Drew Brees.
Eminem slammed Drew Brees after his comments on protesting during the National Anthem.
See Also: DJDs x Tory Lanez x Rema – Simple Things
Leave a comment in the sections below.