Ian Rush Shakes Off Mohamed Salah Exit To Real Madrid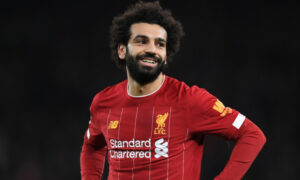 Liverpool legend, Ian Rush has written off any possibility of a Mohamed Salah exit to Real Madrid.
The Liverpool all-time goalscorer ruled off the rumors of any possible chance of the Egyptian leaving Anfield.
Mo has been seriously linked with a move to the Santiago Bernabeu for the past few years but Salah has not been sure of his own future.
The Egyptian had always said that he didn't know what the future holds for him.
Rush stated that he wasn't sure Mo would opt for an exit from the red side of Merseyside. In his comment he said;
"I think Liverpool has a broad appeal.
"Teams like Barcelona and Real Madrid have the history, same as Liverpool and Manchester United, and for him to be linked to any of those clubs means that he is one hell of a player but for me, I think Mo Salah will stay at Liverpool."
Ian Rush had scored a total of 346 goals in all competitions for The Reds.
See Also: Guardiola Believes Liverpool Still Have a Title Chance
Thanks for reading.