Kevin De Bruyne Not In A Hurry For A New City Contract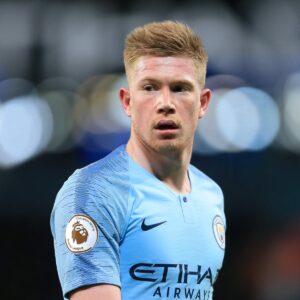 Manchester City has shown their interest to extend the contract Kevin De Bruyne at the Etihad.
But the midfielder isn't actually in a rush to sign a new contract and therefore hasn't agreed to all terms yet.
The Belgian midfielder's contract with Manchester City runs until the Summer of 2023.
According to reports, the Belgian isn't happy with the current offers and needs a better deal for him to stay.
Belgian journalist Kristof Terreur said;
"Negotiations between Kevin De Bruyne and Man City are not in an advanced stage (as yet).
"He's not close to signing a new contract as there hasn't been a lot of progress.
"There's a proposal on the table, but the player won't sign a deal at those terms."
See Also: The Future Of Mesut Ozil Still In Doubt At Arsenal
Thanks for reading.
Leave a comment in the sections below.