Nick Cannon To Vote Kanye West For President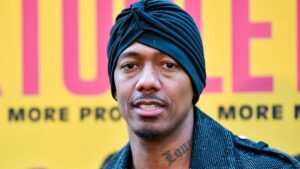 American rapper and entrepreneur, Nick Cannon has said yes to voting fellow rapper Kanye West for president.
It is no news that Kanye had shown interests in the 2020 United States of America presidential race.
When asked by TMZ about the presidential election, Nick Cannon said;
"I love it."
"Why not." he continued "We need another black man in office."
Before all these, rumors had spread that the rapper was dropping out of the race for the 2020 presidential elections.
To which his election specialist said;
"I have nothing good or bad to say about Kanye.
"Everyone has their personal decision and why they make decisions. Running for president has to be one of the hardest things for one to actually contemplate at that level."
All that has soon be forgotten as the rapper had announced his presidential running mate after listing her on the ballot box in Arkansas.
His running mate is named Michelle Tidball, a graduate of Psychology from the University of Wyoming.
Thanks for reading.
Leave a comment in the sections below.