Rapper Aka Has Recovered From Coronavirus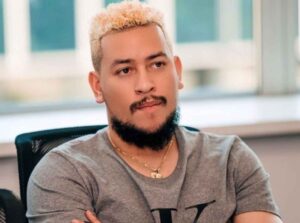 South African rapper, Kiernan Jarryd Forbes popularly known as AKA has recovered from coronavirus according to reports.
The SA rapper had initially publicly announced his diagnosis but to some fans, it was just a government stunt.
He later responded denying any claims of being paid off by the government.
Now, he has recently taken to his Instagram to announce his recovery, disclosing that he never coughed for the 13 days isolation.
He had initially promised to keep everyone updated through his recovery journey.
"I just beat Coronavirus' ass like it owed me money. Wait….it does owe me money!!! Praise God and thank you @nelli_tembe for all the hard work.
"Here's the timeline of COVID-19 destruction: Thursday 02 July – 1st symptoms. (Sore throat & headache and fever)
"Tuesday 07 July (Tested for COVID-19) Friday 10th July (Test Results Positive) 16th of July (last day of two weeks isolation and recovery)."
Do you believe he really had COVID-19?
Leave a comment in the sections below.