My First Screenplay – The Bodyguard Original Copy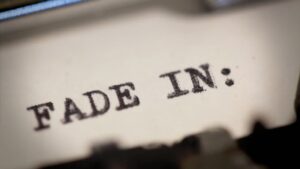 This is the first time I have ever tried to write a screenplay and this is The Bodyguard original copy.
I have posted a little piece of the work on this website but I have decided to give the real view of what the copy really looks like.
View the part 1 of the screen play
View the part 2 of the screen play
For those who do not know what a screenplay is, a screenplay is a written adaptation of a movie.
The written work contains the movement, actions, expressions and dialogues of the characters in the said movie.
The story of this screenplay is based on a police officer who has to protect a certain witness.
She finds out there were shady police officers in the city and she needed protection.
The witness is given to a particular officer who is also aware that the force is rather shitty and took the case personal as he is connected in a way.
Read the play below:
The Original copy of the screenplay – The Bodyguard