Seyi Shay Slammed After Criticizing An Idol Contestant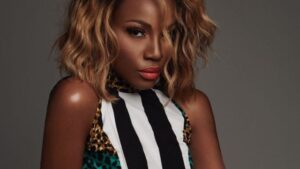 After her bad criticism of a Nigerian Idol contestant, the whole of Twitter has seen Seyi Shay slammed really hard.
The music star sort of got more than she expected as she has been facing a lot of backlash from Nigerians.
Nigerians on Twitter called her out for criticizing and bullying the 17-year-old contestant after performing.
In her comments, the Nigerian singer said;
"Somebody lied to you. Somebody told you to come here and audition, you should go back and tell them that they aren't your friend because that was not a good audition.
"You have a sweet-talking voice and it comes out in your singing voice but your performance is terrible.
"You are never going to make money being a singer. I love you, you are so sweet but you are not a singer. You are not a singer.
"For songwriting, hit me up, we could talk but that singing, it is not going to work. Sorry, Darling."
Well, this didn't sit well with most Nigerians, as Twitter went crazy after this criticism.
I don't know if Seyi Shay was harsh or not, but my own be say upcoming artiste no suppose dey any panel dey judge fellow upcoming artistes.

— UG (@UgwunnaEjikem) March 28, 2021
Ayra Starr's Away is bigger than all Seyi Shay's songs combined👏. pic.twitter.com/CkVKQQGA4w

— Purplelamb Jnr.💜🇨🇦 (@purple_szn) March 29, 2021
The way Seyi Shay be bashing people on this Nigerian Idol, one would think she made it big in the music industry.😂

— Omoniyi Israel (@OMOlSSY) March 28, 2021
See how no one is using the Seyi Shay ish to push any aGENDER ?
Everyone is just addressing the issue

Make one male judge tell 17old girl those same words first..

Some people will just start "Shuddering right now" and start telling us how Men hate Women

— Yom 🦟 (@YomYom_) March 28, 2021
Solo tell wizkid say he no go blow but here we are today. Make person tell that boy say Seyi Shay no be God. Keep your head up king. ✌🏾

— ᴅᴇᴊɪ xᴏ™💦🌍 (@dejiimole) March 28, 2021
Seyi shay wey her career no last reach iPhone battery dey tell person say he no fit make am as singer

— Akortainment (@akor_attah) March 28, 2021
I don't get why you people are angry tbh, Seyi Shay was merely speaking from experience. She probably knows a thing or two about not making it as a singer.

— Neymar PR (@Bagofnuts_) March 28, 2021
Seyi Shay looked at someone and said "you'll never make money as a singer"

Definitive. The god-complex. The guy clearly stated that he's nervous.

Some people are terrible.

— Your Daddy (@ToyosiGodwin) March 28, 2021
Seyi Shay's choice of words are actually worse than that boy's performance

— MAKANAKI (@black_bhoy_) March 28, 2021
Person say seyi shay and the guy na both upcoming artistes. Say she dey try bring am down to reduce competition 😭😭😭

— Akortainment (@akor_attah) March 28, 2021
See Also: Burna Boy Should Have A Public Holiday – Tacha Says
Thanks for reading.