Seyi Shay Slammed After Criticizing An Idol Contestant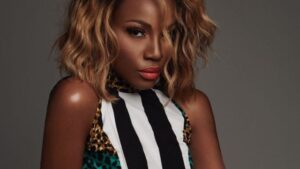 After her bad criticism of a Nigerian Idol contestant, the whole of Twitter has seen Seyi Shay slammed really hard.
The music star sort of got more than she expected as she has been facing a lot of backlash from Nigerians.
Nigerians on Twitter called her out for criticizing and bullying the 17-year-old contestant after performing.
In her comments, the Nigerian singer said;
"Somebody lied to you. Somebody told you to come here and audition, you should go back and tell them that they aren't your friend because that was not a good audition.
"You have a sweet-talking voice and it comes out in your singing voice but your performance is terrible.
"You are never going to make money being a singer. I love you, you are so sweet but you are not a singer. You are not a singer.
"For songwriting, hit me up, we could talk but that singing, it is not going to work. Sorry, Darling."
Well, this didn't sit well with most Nigerians, as Twitter went crazy after this criticism.
https://twitter.com/UgwunnaEjikem/status/1376290933424201734
https://twitter.com/purple_szn/status/1376446864120291329
https://twitter.com/OMOlSSY/status/1376259947751694338
See Also: Burna Boy Should Have A Public Holiday – Tacha Says
Thanks for reading.