Tacha Replies Shade From TV Personality Shade Ladipo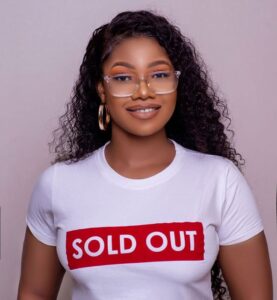 Reality TV star, Tacha replies shade thrown from media personality Shade Ladipo after mocking her on Instagram.
Shade Ladipo had mocked the former BBnaija housemate following her excitement after been followed on Instagram by Nicki Minaj.
Tacha made a post on her new achievement, revealing that she is now one of the 318 persons the rapper follows.
In her Instagram post she captioned;
"NICKI!!!!!!!!! I'm not your MATE!!!!!!!!!!!! Oh let me BRAG @nickiminaj @nickiminaj @nickiminaj @nickiminaj If I don't sleep tonight!!!!!!"
Ladipo then went on to mock her on her Instagram story saying;
"Elon Musk is the richest man in the world and went back to work. Your fave is shooting video and crying because of Nicki Minaj following. Choose your faves carefully #NoShade."
The reality TV star took to her Instagram stories to reply to the media personality;
"Shade abi spade I thought we dropped this witchcraft behavior in 2020. Cos I don't get the point of this bitterness outburst really! why are you pained about my happiness?"
See Also: Could J.Cole Retire After The Release Of The Fall Off?
Thanks for reading.
Leave a comment in the sections below.