Arsenal Keen On Bringing In Midfielder Yves Bissouma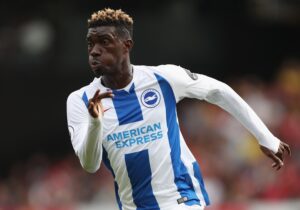 Arsenal FC are really thinking of bringing in Brighton and Hove Albion midfielder Yves Bissouma to the team.
The Brighton midfielder has been at his best so far for Brighton and Mikel Arteta wants him in his plans.
According to reports, the Gunners have made contact and the Malian is also keen on moving to the Emirates.
The Malian will replace Granit Xhaka in midfield as he is now linked with a move to Inter Milan.
Xhaka has been finding it difficult getting a place in Mikel Arteta's Arsenal squad.
Bissouma has been said to be in contact with former Lille teammates Gabriel and Nicolas Pepe.
See Also: Divock Origi Could Leave Liverpool This Month
Thanks for reading.
Leave a comment in the sections below.