Arthur Melo Compares Cristiano Ronaldo And Lionel Messi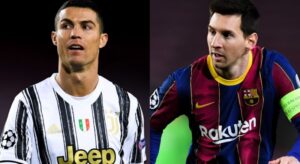 Brazil and Juventus midfielder, Arthur Melo has put a lid on the comparison between Cristiano Ronaldo and Lionel Messi.
The Portuguese and Argentine players locked horns in their final group stage UEFA Champions League game.
The 24-year-old Brazillian has had the privilege to play in the same team with two of the greatest of all times.
Juventus took the 3 points from the game after a 3-0 victory over the Spanish side with CR7 scoring a brace.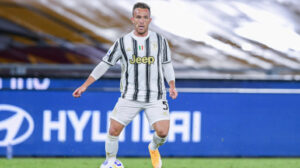 Speaking on the two players, Arthur said;
"They're champions above all else. In this, Messi and Ronaldo are identical. Concentrated from start to finish, always.
"If they score three goals, they immediately think of the fourth. They never disconnect.
"It's impressive and at the same time motivating, because they push you to do your best."
The midfielder continued saying;
"Compared to Messi, Ronaldo talks more and is more accessible. He never backs down if there's a teammate in need, and he inspires fierce determination.
"He trains like an animal, he doesn't know what a break is and he always encourages you to do your best, He leaves nothing to chance."
See Also: Former Chelsea Player Says Timo Werner Is Not Just Pace
Thanks for reading.
Leave a comment in the sections below.