Bryshere Gray Arrested On Charges Of Domestic Violence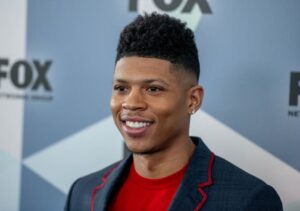 'Empire' star Bryshere Gray has reportedly been arrested for violently abusing his wife.
It was reported that the actor had violently assaulted his wife for a few hours.
According to DailyMail, the star was arrested on Monday, July 13, 2020 after been in a standoff with the Police.
The reports said that Gray's wife had reported the incident to the Police after she had asked a passerby for help at the gas station.
Speaking about this, the police said she had multiple injuries on her body and also showed she was strangled.
Upon arrival at Gray's house, he refused to surrender as he barricaded himself in his house from the Police.
See Also: Movie Stereotypes And Cultural Representation
Leave a comment in the sections below.