Kanye West Picks Running Mate For Presidential Election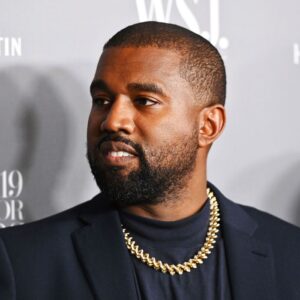 American rapper, Kanye West has picked his running mate for the 2020 United States of America's presidential election.
According to TMZ, Kanye picked Wyoming-based biblical life coach Michelle Tidball to run with him as he listed her on the ballot box in Arkansas.
West announced his intention to run for presidency via tweet;
"We must now realize the promise of America by trusting God, unifying our vision and building our future. I am running for president of the United States 
#2020VISION."
As time went, there were rumors stating that the rapper had intended to drop out of the presidential race.
Kanye's election strategist, Steve Kramer did not state specifically why the rapper bowed out;
"I have nothing good or bad to say about Kanye.
"Everyone has their personal decision about why they make decisions. Running for President has to be one of the hardest things for someone to actually contemplate at that level."
Kanye's running mate, Michelle Tidball is a graduate of Psychology from the University of Wyoming, getting her first degree in 2003.
There's nothing much about her online on the grounds that she has cleared her personal website.
Thanks for reading.
Leave a comment in the sections below.