Lil Yachty Upset With VMA For Not Getting Nominated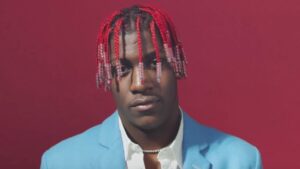 American rapper, Lil Yachty is really pissed off at the VMAs for not nominating him for the 2020 Video Music Awards.
MTV had released her nominee list for this years award ceremony to air on August 30. But the rapper wasn't cool with it.
The Atlanta born rapper took to Instagram to express his displeasure;
"I be doing some shit. Putting my all in some shit.
"People be trying to shit on that and try to discredit some of the things that I've done. Or discredit some of the things I done did.
"Try to downplay it or like, try to make it seem as if that shit ain't nothing. Or whatever the case maybe. I don't f**k with that.
"Nah, that shit is wack, bro. I don't know, that's all I got to say. That shit is wack. VMAs is dumb wack for that shit.
"Nominations, all that shit is corny. Niggas don't be giving me no f**king respect. I don't f**k with that, but whatever.
Some of the artists who got nominated are Future, Drake, Roddy Ricch, Da Baby and a host of others.
See Also: Logic Says Joe Budden's Words Affected Him
Leave a comment in the sections below.