Pearl Harbor At 20 – The Michael Bay War Drama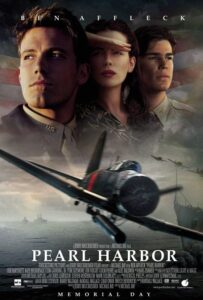 Pearl Harbor, a combination of war, love, romance, and tragedy is now 20 years since it appeared on the big screen.
The film produced a highly fictional picture of the events that had occurred during the Japanese invasion of Pearl Harbor on December 7, 1941.
Talk of a movie that is about an unexpected attack with a sub-story of love, its triangles, and assumed betrayals.
The movie casts Ben Affleck, Josh Harnett, Cuba Gooding Jr., Tom Sizemore, Alec Baldwin, Kate Beckinsale, and Colm Feore.
Check out how the love triangle came to play between two pilots and best friends and a nurse in this Michael Bay movie.
War rages in January of 1941 and two best friends, Danny and Rafe are First Lieutenants under the same command of a Major.
Rafe is then informed that he has been accepted to join the Eagle Squadron to fight during the War of Britain. Soon he falls in love with a nurse named Evelyn.
Rafe's plane is shot down during a mission to intercept a bombing raid and is now presumed killed in action, leaving Evelyn mourning.
Evelyn then turns to Danny which in turn sparks a new relationship between the nurse and the best friend which was not really surprising.
Fast forward, Rafe isn't dead (which was totally predictable, really) and he comes to find the romance between his best friend and his lady.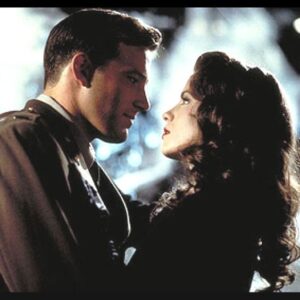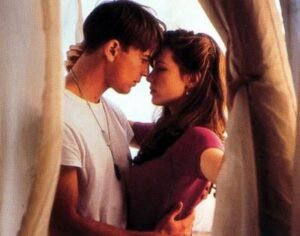 In time, both friends are sent on a secret mission into Japan which sees Danny getting killed. Prior to that, Evelyn is pregnant with Danny's baby and says she wants to be with him.
But, she doesn't tell Danny but instead tells Rafe who isn't bothered about it and it goes on till Evelyn finds out about Danny's death.
The plot of the movie and its love triangles has the three leading characters having a common goal "Sunsets". Now it doesn't matter what Evelyn wants, she gets either of the friends.
She clearly has no choice.
Sunset promises, Evelyn tells Rafe that she'll never look at another sunset without thinking of him. Danny sneaks her onto a plane to see the Harbor's sunset.
It wasn't surprising when the movie got its negative response from critics, especially one from Rotten Tomatoes giving the movie a 24% rating.
In their consensus, the critic site said;
"Pearl Harbor tries to be the Titanic of war movies, but it's just a tedious romance filled with laughably bad dialogue. The 40-minute action sequence is spectacular though."  
There were other laughable romantic exchanges like "You are so beautiful it hurts." "It's your nose that hurts." "No, it's my heart." 
So clearly, according to the director's perspective, the scenery of war isn't terrible, but a total party with love-making and match-making and heroics.
Technically, we do believe that the movie will definitely not be seen as a tragedy.
See Also: War Movies And Their Effects On Society
Thanks for reading.
Leave a comment in the sections below.