Zinedine Zidane Requests To Secure Three Deals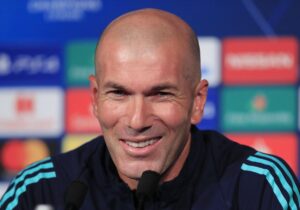 Real Madrid manager, Zinedine Zidane has personally requested to secure three deals for Los Blancos as the transfer window approaches.
The Frenchman requested the renewal of three of the players whose contracts would be expiring soon.
The players included are Luka Modric, Lucas Vazquez, and Sergio Ramos whose contracts with the club are soon to expire.
All three men have been immensely helpful in the success of the club over recent years.
Sergio Ramos's future especially has been a bone of contention since the thought of him living became a debate.
Teams like Paris Saint-Germain and Juventus FC have recently shown interest in the Los Blancos el Capitano.
The Frenchman is really keen on having all three men remain at the Bernabeu after the summer transfer window.
There have also been reports stating that former Madrid man Gareth Bale may return to the Spanish side soon.
See Also: FC Barcelona Considering A Move For Gigi Donnarumma
Thanks for reading.
Leave a comment in the sections below.