Liverpool Thinking Of Selling Unhappy Mohamed Salah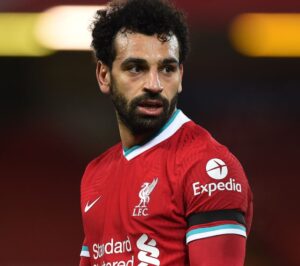 Merseyside club, Liverpool FC are seriously considering selling Mohamed Salah who seems to be unhappy at the club.
This was made known by the Egyptians former national team-mate, Mohamed Aboutrika.
Aboutrika mentioned that Salah was unhappy at the fact that he wasn't made captain during their UEFA Champions League game against FC Midtjylland.
But apparently, there seem to be other reasons for his unhappiness in the Merseyside club.
Speaking with beIN Sports, Aboutrika said;
"I called Salah about his situation at Liverpool and he is upset, but that would never affect his performance on the field.
"I know that Salah is not happy at Liverpool, he told me the reasons why he is not happy but they are secrets.
"And I cannot talk about it in public.
"One of the reasons that made Salah angry was that he was not the captain against Midtjylland."
Salah had always admired Spanish sides FC Barcelona and Real Madrid CF, both clubs had had interests in the Egyptian.
Aboutrika expects his countryman to make moves for either of the Spanish giants.
See Also Mikel Arteta Hints Possible Ozil Return To Arsenal Squad
Thanks for reading.
Leave a comment in the sections below.