96 Illusion's Top 5 Characters On Money Heist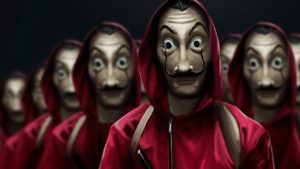 The Spanish movie industry has made itself known to the world with a big bang and Money Heist is our target.
Otherwise known as La casa de papel (The House of Paper) is a Spanish heist crime drama created by Alex Pina.
The movie blew up internationally since created by Spanish Television channel Antena 3 and picked up by Netflix.
The movie entails a group of robbers who plan two robbery heists, the Royal Mint of Spain and the Bank of Spain.
Every story told in this movie is explainable due to the flashbacks, time-jumps and a lot of narrating.
Fans are glued to their screen because of the action, suspense, the humor and comic relief.
With that said, the 96 illusion has chosen its top 5 characters on La casa de papel:
The Professor, played by Alvaro Morte is the nerdy looking leader of the gang who is in charge and oversees the robbery.
He is presented as a genius and a well cultured individual.
Character name Sergio Marquina is mesmerizing but a shy villain who found it easy to convince other robbers to join in the heist.
Been one of the fan favorites, he tops our list as our best character.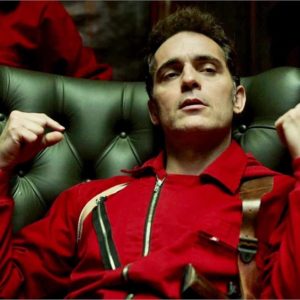 Played by Pedro Alonso is the brother to The Professor, a jewel thief and the second in command during the robbery.
Berlin whose real name is Andres de Fonollosa is discovered to be terminally ill, he also sacrificed himself to police gunfire so the gang can escape.
Berlin can be described as been an intelligent and likable person despite been a little provocative and manipulative.
He gets the job done and doesn't feel threatened by anything especially when faced with a gun by Tokyo.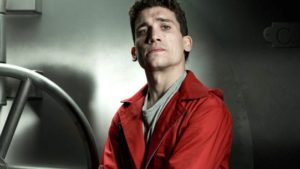 Denver played by Jamie Llorente with Ricardo Ramos as his real name is the son of Moscow (Paco Tous) who was a miner turned criminal.
This particular character started as a sadistic hot head who we later find out to have a cool and good side to him when told to murder a hostage.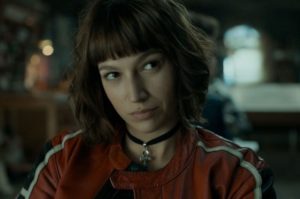 Tokyo. played by Ursula Corbero is regarded as The Professor's favorite of all the robbers involved in the heist.
Her real name Silene Oliveira was a thief on the run from the Police before been recruited by The Professor.
Tokyo is a character that relates differently with each character, she is also a mix of fear, passion, respect and bravery.
She is also described as a character of tell, don't show, so she definitely makes our best character list.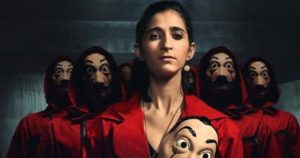 And our fifth best character is non other than Nairobi, real name Agata Jimenez who is portrayed by Alba Flores who printed their bills.
She was later seen in charge of melting the gold in the Bank of Spain.
Nairobi is a joyful soul who is enthusiastic and charismatic, who is also seen to be a born leader as she motivates people to work.
She has her infamous line which states "Soy La Puta Ama" meaning "I am the fucking boss".
Who doesn't love a happy motivation around?
These are our picks for the best characters on Money Heist  (La casa de papel).
Tell us who you think should or shouldn't have made the list in the comments below.
Thank you.