Cristiano Ronaldo's Search For A New Club Proves Futile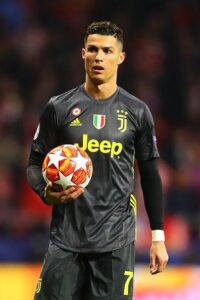 Juventus as a club has been having its ups and downs recently which seems to power Cristiano Ronaldo's search for a new team.
The Italian club's issues have led to many disagreements between both players and management which is affecting performances.
The Portuguese have so far been seeking a way out of the Juventus door for a while and offers have not really been coming in.
Ronaldo had looked to his previous club Real Madrid for a spot to offer his services but Los Blancos deemed the transfer impossible.
French side Paris Saint-Germain is a possible destination for the 35-year-old which would see him perform in the big leagues.
The 35-year-old's former team Manchester United also seems a possible destination seeing that he is still loved by the board.
Despite the love and affection shown by some of these clubs towards the striker, no offers have been made.
Now it seems Ronaldo will have to try and help Juventus quality for the Champions League next season and possibly win the Serie A.
See Also: Lionel Messi Makes Decision On His Future At Barcelona
Thanks for reading.