How Hollywood Celebrated Father's Day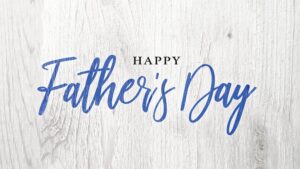 As father's day was celebrated across the world, Hollywood celebrated some of the best fathers in the business.
To celebrate the daddest of dads, there were a lot of social media tributes and here are a load of them.
"Happy father's day Flaco!! Wishing you the best day today."
"Happy Father's Day, Bruce! Your kids are so lucky to have you."
"Happy Fathers day Papa. I love you so much."
"To the dad who not only protects and provides and most importantly, PLAYS, and puts up with all our shenanigans. And teaches and guides and comforts and accepts and respects. Being a dad can sometimes be a thankless job, but today we hope you know how important you are in our lives. We love you forever and ever and a day. Love mom and Silas."
"I could have never imagined a better daddy for my babies. You were made to do many things in life but you were absolutely made to be a dad. We love you we love you." 
"Happy Fathers day to the best dad!!! Thank you for making my life so much fun! You give our kids the most awesome life! I love you so much!!!" 
"You're her hero. Because of how loved and safe and special YOU make her feel, she will see and love her world and neighbors more deeply. Thank you." 
These are a few of them and a host of others. How did you celebrate your father on that day?
Tell us in the comments below.
Thanks for reading.
See Also: John Legend and Alicia Keys in their Juneteenth Verzuz Battle