Khloe Kardashian Praises Tristan Thompson As A Parent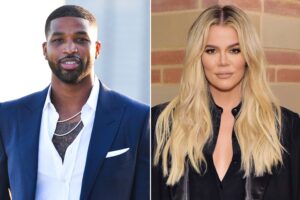 Khloe Kardashian has extended her praise to Tristan Thompson as a parent commending him on his parenting skills.
The Keeping Up With The Kardashians star applauded him amid the speculations they were getting back together.
There were earlier thoughts of a reunion after the basketball player attended the birthday of the reality star.
Khloe and Tristan have been separated for a while, but she is OK and want their co-parenting to work for the sake of their daughter, True.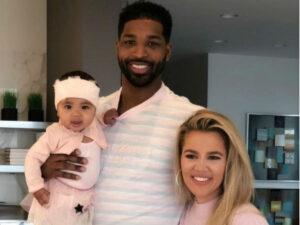 When asked about her relationship with the Cleveland Cavaliers player, the reality star said;
"You know what, Tristan and I are in a really good place," Khloe said.
"If anyone could get in a good space with him, It's you," Andy Cohen replied.
Speaking further on her relationship with the basketball star, she stated that it was her decision to move beyond any hurt feelings because of her daughter.
"It's like, I have to be an adult. Why make it difficult for myself for the rest of my life.
"I have to deal with him. and he's her dad and he's a great dad to her. So, I'm not gonna drag my feet. I'll make it as good as I can.
"Because that would just be hard on me." she told the host of Watch What Happens Live.
Thanks for reading.
Leave a comment in the sections below.